Day 1 :
Dermatological Procedures | Aesthetic Surgery: Surgical & Non-Surgical Procedures | Skin Pigment Disorders | Hair Care | Cosmetics and Drugs | Hair Care| Shaping: Face and Body and their Challenges | Aesthetic Surgical Procedures
Location: sunset 2
Chair
Clemens Esche
Beautiful Skin Institute PLLC, USA
Co-Chair
Helena Rosengren
Skin Cancer College, Australasia
Session Introduction
Plastic, Reconstructive Surgery and Aesthetics Clinic, France

Biography:
Laurence Benouaiche a Plastic, Reconstructive and Aesthetic Surgeon was the former Head of University Clinic. She is a Hospital Assistant in Necker Sick Children University Hospital, Department of Plastic and Maxillofacial Surgery, Pediatric Stomatology; Doctor of Sciences of the Life and Health of the National Museum of Natural History of Paris. She is also the Former Student Official at the Normal High School, Paris. She is a Teacher at the University Paris Descartes. She contested in PCEM1 course in Necker Sick Children University Hospital.
Abstract:
The last decades have seen new priorities in treatment of a flabby, ageing face towards minimally invasive aesthetic surgery, to be accompanied and followed by the requirements to perform such interventions with the maximally reduced health hazards, with inconsiderable injury, without cuts and, respectively, to be followed by no resulting scars, as well as a short postoperative period. Many methods complying with these requirements have been proposed. One of them is the so-called APTOS method, which has received wide recognition amongst surgeons and dermatologists in more than 50 countries. These various methods can be associated to improve face réjunévation simultaneously or according to a planed strategy. We propose a new reviewing presentation, including new absorbable APTOS threads: Light Lift, Excellence and Nano. After having explained the technology of the threads, we will discuss the good patient indication, the criteria which determine the choice of the threads and methods for each type of patient. There are many techniques and we will present them with videos. Then, we will discuss the results, unsatisfactory outcomes obtained and complications encountered, as well as how to improve the cosmetic outcomes to be obtained. To conclude, we will propose a strategy for the long-term treatment of the neck and the face, preventing surgical management of the ageing process. The report is based on our experience gained in applying the Aptos barbed threads devised by the authors and using the respective methods for treatment of more than 100,000 patients suffering from facial soft-tissue ptosis, manifested wrinkles and folds. Along with it, we discuss a new method of facial thread lifting the so-called APTOS Light Lift, Excellence, and Nano.
Tokyo University of Science, Japan

Biography:
Takashiro Akitsu is a Full Professor in Department of Chemistry, Faculty of Science Division II at Tokyo University of Science. He completed his undergraduate school training (chemistry) from Osaka University, Japan and his graduate school training (physical & inorganic chemistry, especially coordination, crystal and bioinorganic chemistry) from Osaka University, Japan. He has published up to about 150 articles in peer-reviewed journals and has had posters presented at international level. He has been a peer reviewer of many journals
Abstract:
The sunscreen agent accounts for 3% of the market value of cosmetics market in Japan (2015) and the shipment volume of 5,000 t is on the rise. In addition to skin color correction and skin care, addition of safety, whitening and anti-aging due to the effect of vitiligo problems, there is a demand for value. Normally, as a sunscreen agent, ultraviolet light scattering agent of titanium oxide or zinc oxide is used in combination with an organic ultraviolet ray absorbing agent. However, it reaches the dermal layer of the skin, and is known for skin aging, melanin pigmentation and active oxygen generation etc. There are few absorbents that can completely absorb light in the range of UVA (320-400 nm) wavelength area. So far, we have been aiming at practical application of ultraviolet absorption by a composite material of amino acid derivative Schiff base metal complex and titanium oxide. In this time, zinc (II) complexes were employed. Structural and chemical studies on the complexes will be presented. In addition, molecular design process using the related copper (II) complexes will be also mentioned in the keynote lecture.
Joanneum Research, Austria

Biography:
Gerhard J Mohr received his PhD in Chemistry (1996) at Karl-Franzens University Graz in the field of optical sensors for anions. Then, he moved to the Centre for Chemical Sensors at ETH Zurich where he was engaged in the synthesis and characterization of new chemo-sensor dyes and functional polymers. From 2001 until 2008, he was Marie Curie and Heisenberg fellow at Friedrich-Schiller University Jena and from 2009 to 2011. He established and led the Fraunhofer workgroup Sensor Materials in Regensburg, focusing on new functional dyes, fluorescent nano-sensors and their combination with polytronic systems. Currently, he is Senior Researcher at Joanneum Research developing new indicator dyes for textiles and nonwovens and combining them with information and communication technology.
Abstract:
Statement of the Problem: The acid mantle of the skin has a pH of about 5.5, which is slightly acidic. This protects the skin against bacteria, fungi and dryness. Therefore, skin-friendly (so-called pH skin-neutral) detergents, shampoos and shower gels have a slightly acidic pH. Soaps and low-cost cleaning products however, are often alkaline (pH above 8), which can lead to skin irritation in both infants and dermatitis patients. Alkaline washing agents used for laundry with pH values above 10.0 can also cause skin irritation if clothes are not rinsed properly or if too much washing agent is used. Furthermore, wound pH is a relevant parameter for monitoring progress of wound healing. The purpose of this work was to develop a simple method to detect undesirable changes in pH via color changes from green to red. Methodology & Theoretical Orientation: Textiles and nonwovens were covalently functionalized with indicator dyes that change color when pH causes skin irritation or is too high for proper wound healing. The colored nonwoven is not cytotoxic and all textiles were certified by OEKO-TEX® Standard 100, class I. Findings: Indicator washcloths show a visible and fully reversible color change from green (ideal pH) to red (irritating washing solution). Indicator labels show a color change when clothes contain residual amounts of alkaline washing agents. Indicator cotton swabs show a color change to red when wound treatment may be necessary. The color changes can be interpreted by the naked eye as well as by an optical color measurement device. Conclusion & Significance: Smart indicator textiles enable the determination of pH in washing agents, on the skin, and in wounds. The convenient format and easy interpretation make indicator textiles and nonwovens helpful for assisted living, consumer care and medical diagnostics.
University of Massachusetts, USA
Biography:
Laurie graduated from The University of Massachusetts as a member of the High Honour Nursing Society and is on the Nursing Advisory Board for Berkshire Community College. She has over 3 decades of experience in aesthetics and a background in fine art. She's received awards for her clinical excellence, as well as 3 U.S. and international awards for her technique in creating the appearance of realistic micro pigmented and micro bladed eyebrows. She owns Advanced Image Artistry, in the Berkshires, MA, and has satellite clinics in Los Angeles and Sarasota, where she specializes in alopecia, scar revision, paramedical and aesthetic procedures, along with her facial feature feminization/de-feminization through the gender reassignment process
Abstract:
Numerous disorders can cause follicular damage, which can result in hair thinning and loss on the scalp, as well as the face, including the eyelashes and eyebrows. Some medications, such as chemotherapy, often have the same effect, and can frequently be permanent. Hair loss, not only on the scalp, but in the eyebrow/eyelash region can be due to hormonal changes, decreased thyroid function, nutrient deficits, emotional trauma or stress, and commonly occurs during the natural aging process. Complete hair loss, and even mild thinning, can have a variety of psychological effects such as anxiety, depression and even social withdrawal. Depending on etiology, certain pharmaceutical approaches, namely Minoxidil or steroids, in conjunction with nutritional supplementation and/ or laser therapies, for example, have proven helpful for some patients who are losing scalp hair. For those with follicular damage to the eyebrows and eyelashes, products containing Bimatoprost are becoming increasingly more popular. While some patients may experience regrowth and even lengthening of their eyelashes, most report no efficacy in the regrowth of their eyebrows. For patients whose efforts to mitigate hair loss have been unsuccessful, hair transplants may be an option for the scalp or the eyebrow area. In addition to the aforementioned treatment modalities, there is also an alternative or adjunct procedure that can be done with little to no side effects, and relatively no down time: Micropigmentation. This technique involves the use of tiny needles situated closely together, and along with expertly matched and placed pigments, can create the look of natural eyebrows. There are limitations for large areas of hair loss on the scalp, though advanced practice procedures not only help reduce the appearance of bald patches or receding hairlines, micropigmentation is also very effective for those suffering from trichotillomania, as it can completely restore the look of hairs in the eyebrows and scalp that the patient has previously pulled out from those areas. It is also recommended for the illusion and restoration of natural appearing eyebrows in cases of follicular damage, and to darken the lid at the base of the eyelashes. Micropigmentation can also be used to camouflage and aesthetically correct scars after the surgical repair of a buccal hemangioma, cleft lip, and hypopigmentation from scarring, UV ray sun damage, for areola color restoration after mastectomy, and on the grafted skin of a burn survivor.
Bilecik State Hospital, Turkey

Biography:
Huseyin Kandulu completed his primary and college education in Cyprus and he moved to Turkey to study medicine. He graduated as a Medical Doctor in 2003 and began his residency training in the field of Plastic Reconstructive and Aesthetic Surgery in which he had a strong interest during his medical education. In addition to many reconstructive operations, he was strongly involved in nose, breast and body aesthetics during his residency training and carried out many surgeries. He completed his thesis, entitled "The Effect of Chitosan on Microvascular Anastomosis Applications with Minimal Suturing Technique" in the field of Microsurgery in 2010 thus completing his Residency in Plastic Reconstructive and Aesthetic Surgery and has specialized in this branch. He has more than 12 years of surgical experience, performing all manner of body surgeries and reconstructive surgeries, in addition to various other aesthetic surgeries and procedures. In the last seven years however, he has focused almost exclusively on high definition body sculpting, working closely with world renowned surgeons to develop and hone his skills. With his vast experience, and knowledge of the latest technologies he has become one of the foremost surgeons in the field of body sculpting. Because of his unerring commitment to patient safety and happiness, he believes that all surgeons wishing to specialize in body sculpting should seek the best training available, and is therefore able to provide advanced courses in VASER® Hi-Def body sculpting.
Abstract:
In the field of plastic surgery liposuction succeeded in becoming the most frequently performed cosmetic surgery procedure during the last decade in both man and women. First liposuction was described with curettage technique and then dry, wet and super wet techniques performed as suction assisted liposuction (SAL). The first aim with liposuction is removing excess fat and making body smaller. On the otherhand, last ten years everything was changed and liposuction techniques are different due to understanding fat anatomy under the skin. To get better results all innovative plastic surgeons need more superficial liposuction with less complications, so more dynamic liposuction or liposculpture techniques was essential. When we want to get shaping on the body we should do more superficial liposuction. Third generation ultrasound energy (Vaser) is giving 36 Khz sound energy per second and it helps to emulsifying fat without any damage to surrounding tissues. Vaser (vibration amplification of sound energy at resonance) has provided liposculpture techniques to the superficial fat layers and this technique is more applicable for abdominal etching with less complication. Vaser is currently the gold standard for use in abdominal etching. Vaser Hi - def surgeries provide less complication and more successful results. The technique decision depended on the BMI (it must be <28), degree of skin excess, skin elasticity, patient's sportive history. Between December 2010- August 2016, 221 patients have undergone Vaser liposuction among which 89 cases were male and 132 cases were female. In this case abdominal Vaser hi def procedure was performed in the field of cosmetic surgery to 43 Male patients by same surgeon. All patients were satisfied with aesthetic results of their Vaser Hi-Def within the time of follow-up. Seroma rates were 8%, unsatisfied definition rates were 1% due to patient selection, hematoma rates were 1%, skin necrosis did not occur.
Clinica Milenio, Portugal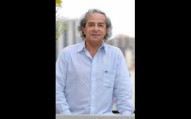 Biography:
Angelo Rebelo began his educational experience at the Faculty of Medicine of the University of Lisbon where he was graduated in Medicine in 1980, he received his specialty training in Plastic, Reconstructive and Aesthetic Surgery at the São José and Santa Maria Hospitals and he completed in 1990. He is registered in the South Regional Section of the Portuguese Medical Association and possesses the title of Specialist in Plastic, Reconstructive and Aesthetic Surgery, and holds the Professional Certificate Number Twenty-Three Thousand and Five. He has been in private exclusive practice for more than 25 years; in the last 20 years, he's in exclusivity at Clinica Milénio in Lisbon, as Clinic Director and Aesthetic Surgeon. He has been invited to made consultations and aesthetic surgeries in several countries such as: Germany, Spain, Belgium, Netherlands, South Korea, Chine, etc
Abstract:
There are several techniques to perform breast lift and all have the same basic principles: Preserve anatomy and physiology of the breast, avoid nipple necrosis, maintain sensibility of the nipple, do not interfere with lactation or the ability to breast-feed, have a good shape and size, smaller scars and good final appearance. The author describes a technique with only an areola-vertical final scar with indications in almost all types of ptotic breasts and all grades of ptosis. It's a versatile technique with no conventional measurements or draws. He makes the pre-op marking in the right breast, and one of the key point being the final position of the nipple and the other where finishing the vertical at the inframammary fold. All the other draw/markings are made by the handling of the breast. After marking the right breast by hand, measurements are taken and the other breast is marked to achieve a good symmetry. He performs all the cases under local tumescent anesthesia with oral and IV sedation. One of the advantages of this technique is less risk of hypertrophic or colloid scaring with few limitations in dressing any type of clothes. This technique doesn't interfere with normal breast anatomy and physiology and it's less traumatic, less oedema, less painful and no bleeding. Patients make a quicker recovery and can do many things in few days. Tumescent local anesthesia – about 200 cc of the modified Klein's formula are infiltrated in both breasts. Local anesthesia is performed in the line incision, surgical technique/ procedure - De-epithelization of the area from the upper part of the areola to the lower part of the areola (Schwarmann's maneuver). Creating the pocket for the implant undermining under the gland and above the aponeurosis of the pectoralis major. Placement of cohesive gel silicone implant, round shape, low, medium or high profile according to the type of the breast (Eurosilicone). Closure is made in layers to avoid tension in the final wound. No drain is used routinely and all patients have a complete clinical history, pre-op routine examinations plus mammography and/or mammary echography
L'Albereta Relais & Chateaux Espace Chenot Health Wellness & Spa , Italy
Time : 16:55-17:20

Biography:
Roberto Dell' Avanzato MD is the Past Medical Director of L'Albereta Relais & Chateaux Espace Chenot Health Wellness & Spa, Italy. He is a Specialist in Surgery,
Expert in Aesthetic Medicine and Cosmetic Surgery. He pursued his Master Degree in Aesthetic Surgery and he is an Honorary Member of the Israel Academy of
Beauty.
Abstract:
Introduction: Tissue release for cellulite has been practiced for decades with limited success. In October 2016 we started our experience with a novel procedure that represent the only FDA-cleared minimally invasive treatment clinically proven to improve the cellulite blemishes for nearly four years in only one session.
Materials & Methods: I report my one year of personal experience. The procedure is performed in a practice by a qualified physician and the treatment takes maximum 45 minutes. Cellulite dimples are marked and the device is applied to stretch and stabilize tissue in a vacuum chamber, while local anesthesia is delivered. Then, a precise minimally-invasive subcutaneous release of the connective bands (TS-GS: stabilized-guided subcision) is performed with a microblade, without cuts or incisions. After treatment, a light
compression is applied and patients can go about immediately to their daily life.
Results: The procedure treats the primary structural cause of cellulite blemishes, represented by the connective bands crossing throughout fat in thighs and buttocks. The most common side effects reported by patients were soreness and bruising.
Conclusions: This revolutionary FDA-cleared procedure for the cellulite puckering, combines a proven approach with an innovative technology to treat the primary structural cause of cellulite blemishes.
University of Kentucky, USA
Time : 17:20-17:45

Biography:
Amit Patel received his Medical Degree at the University of Louisville, Louisville, KY. He completed his Residency in Otolaryngology at the University of Illinois at Chicago, Chicago, IL. He went on to complete a fellowship in Facial Plastic & Reconstructive Surgery at Meridian Plastic Surgeons/Affiliation with Indiana University, Indianapolis, IN. He currently holds the position of Assistant Professor with the Department of Otolaryngology-Head & Neck Surgery at the University of Kentucky where he practices Clinical and Surgical Otolaryngology specializing in facial plastic and reconstructive surgery and is also active in the education of residents and medical students. He is Board Certified by the American Board of Otolaryngology-Head & Neck Surgery and the American Board of Facial Plastic & Reconstructive Surgery. He is currently working on a patent for nasal drug delivery application.
Abstract:
In this talk, I will explore the increased use of fillers for aesthetic rejuvenation of the face that have been mirrored by innovation of different filler agents, increased patient demand, and also increased awareness of filler complications. It is, therefore, essential that aesthetic providers understand the different aspects of facial anatomy to improve both aesthetic outcomes, as well as patient satisfaction. I will discuss facial anatomy via aesthetic subunit with special attention to vasculature, soft tissue compartments (including ligamentous boundaries and fat compartments), fascial planes, and bony landmarks to help guide physicians/providers toward safer and improved outcomes. I will utilize intra op surgical photographs and landmark anatomical articles to illustrate the anatomical points.
Fayoum University, EGYPT
Time : 17:45-18:10
Biography:
Shereen Adel has her expertise in diagnosis and treatment of dermatological diseases and passion in improving the health and wellbeing of patients via continuous evaluation and studying pathogenesis and management with subsequent impact on disease nature and treatment outcome for improving healthcare. She is building this experience by research, evaluation, teaching and administration both in hospital with and University where she teaches as lecturer of Dermatology.
Abstract:
Statement of the Problem: Melasma is an acquired symmetrical hypermelanosis with recurrence and resistance to treatment modaleties. Platelet-Rich Plasma (PRP) may serve as a source of growth factors reducing the pigmentation. The purpose of this study was to evaluate the clinical efficacy of PRP as a new treatment in melasma and role of intense pulsed light (IPL) as an activator for PRP. Methodology & Theoretical Orientation: Twenty female patients with facial melasma were treated with PRP combined with IPL in one side of the face and PRP only on the other. All cases were assessed by MASI score, modified MASI, photos before and after and patient and physician satisfaction scoring. There was no statistically significant difference (p-value >0.05) between study groups regarding patient and physician satisfaction. Most results reported moderate (25-50%) physician and patient satisfaction. The reduction in MASI score was 33.13% and modified MASI score of group1 showed 23.85% improvement and in group2 was 22.86%. Conclusion & Significance: PRP is considered moderately effective treatment for melasma. We don't advise to follow injection of PRP by IPL as it didn't improve the results. However, further studies are required.
MIMER Medical College, India
Biography:
Kanwar Singh has completed his Bachelor of Medicine and Bachelor of Surgery at Barkatullah University, India. He is Junior Resident, pursuing his Master's degree in Dermatology at Maharashtra University of Health Sciences, Nashik, India.
Abstract:
Acne is very common in skin outpatient department and scars are seen in almost 95% of cases. As acne scars are causing significant impact on psychosocial wellbeing of an individual and hampering day to day routine activities and creating low self-esteem. Though, there are numerous modalities of treatment (like chemical peels, dermabrasion, derma-roller etc.) but researchers are still trying for a single modality to treat the complications due to its variety in shape and depth and reduce the duration of treatment. As autologous PRP has already shown tremendous potential in field of dermatology in enhancing wound healing and fractional CO2 is being considered to have good approach for acne scarring. So, planned of combining the two to enhance the treatment modality in acne scars and decrease the duration and its psychosocial impact. The main objective of this study was to assess the efficacy of a combined modality in terms of clinical improvement and reduced treatment duration